LEADERSHIP TRAINING THAT STRENGTHENS THE ENTIRE COMPANY
"Profit and well-being depends on the leadership team"
A program for optimizing leadership team performance. Let's talk.
Team optimization pays off
It is far from normal that managers at different levels of the organization work together in effective management teams. But when that happens, communication processes improve. Asking for help becomes easier, as will using each others ressources, and it will become easier to navigate through change. Overall, it will be easier for managers to unite their forces, pull in the same direction and achieve the company's stated goals. This increase productivity and have a significant impact on both the well-being of employees and the company's finances. That's why we train managers, talents and other professionals in sustainable leadership and performance.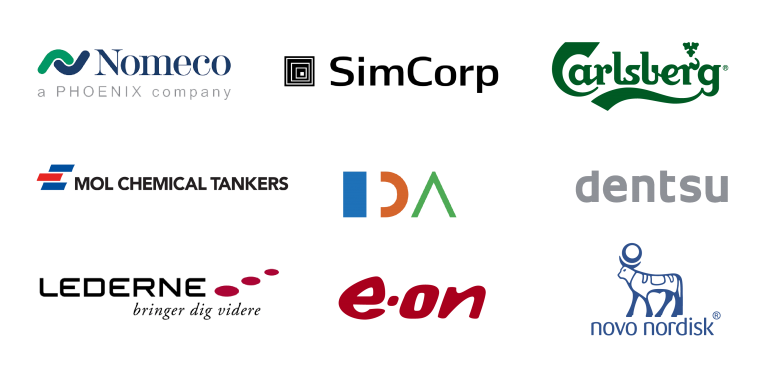 "It is hard to take time to have this kind of development days, but I think that it is worth it....The pay back time is fast."
This is how we train leaders
Why sustainable leadership?
Sustainable leadership is about well-being and value creation over time. For the individual manager, it is about energy and personal profits. The leader must unite human resources to achieve certain objectives. At the same time, the manager must find direction and clarity (be agile and adaptable) in a constantly changing working day. As a participant in the course, you will get tools to strengthen your energy, job satisfaction and overview. You get tools regarding leadership through changes and methods to include and mobilize colleagues in the hybrid working life, with some working at the office while others contribute from distance.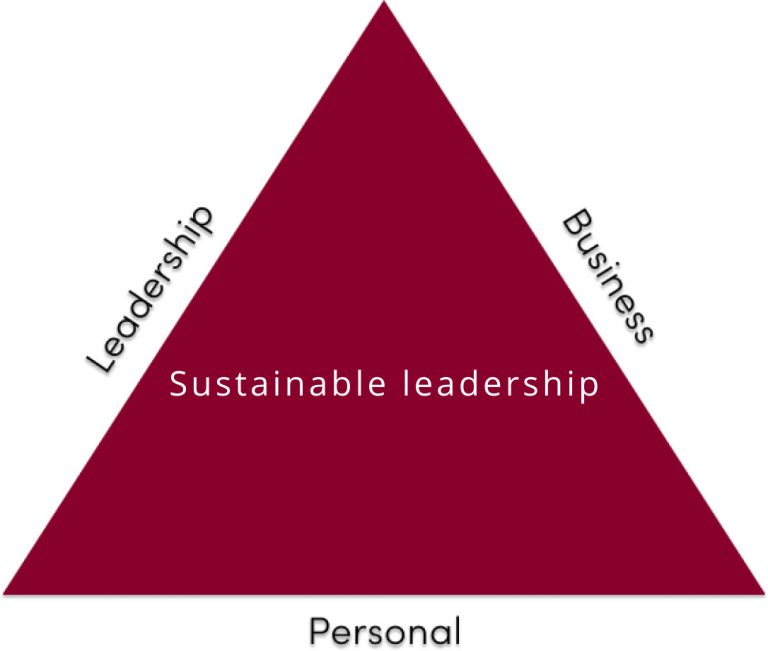 Program for leaders at every level
Wanting to perform sustainably starts with yourself. This program is for those of you who want to be an organization that can perform sustainably and create long term value.
We always take the individual leaders' work situation into account. This provides the participants with optimal conditions to transform insights into real value in everyday life.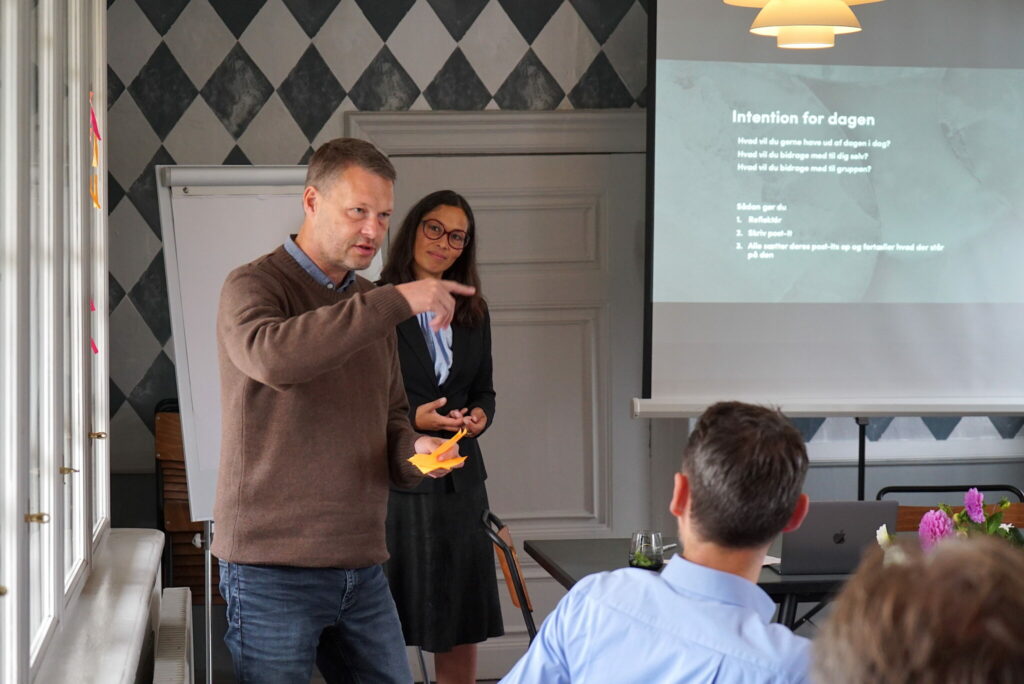 Step 1
Increase the energy
MAINTAIN THE HIGH LEVEL, EVEN UNDER PRESSURE
Train how you together keep up the good spirit, through even the most intense periods of your working life. You are introduced to mental training from the martial arts jiu jitsu and given tools from the latest performance and management research.
Step 2

Get your mental state tested and mapped real development potentials
THE TEST START OUT WITH 20 QUESTIONS
By agreement, colleagues, family, friends and acquaintances are involved via a questionnaire with 20 questions.
The goal is to create an overview of your blind spots with the aim of mapping your real development potentials.
The result is presented confidentially in a 1:1 coaching session.
Step 3

Create sustainable leadership strategies
REACH THE NEXT LEVEL 
New leadership tools are trained when solving tasks that is relevant to your team.
Afterwards, we train how to transform insights into tangible strategies for action. We take into account concrete challenges from your workday.
When the strategies are ready, they are implemented through so-called SAFE tests.
Step 4

The follow-up workshop
SUSTAINABLE PERFORMANCE
In this slightly shorter session, we share and discuss experiences and results with the new tools. The results of the SAFE tests are being reviewed as part of the group session. Alternatively, they are processed 1:1 with a coach.
The return of investment of time and money is fast

Lars Arnoldsen
Corporate Vise President, Novo Nordisk
"Through coaching, Josefine managed to create a change in the behaviour of the individuals, which had been beyond my expectations.  The great result was obtained across different nationalities and in some cases at a distance. I have greatly appreciated the results."

Henrik Busch
Chairman of several boards, CEO & Network Director 
"Campbell's work is characterized by always being adjusted and adapted to the organization or the person she is facing and with full focus on the task of developing or moving a person, a management team or an organization towards their goals. Adapted to the pace that suits the situation – but also with the opportunity to put the necessary positive pressure to make changes happen." 

Helle Damsgaard
Program Director, Ledernes Kompetencecenter 
"Josefine is a dedicated lecturer who creates high intensity in the classroom. She manages to engage the participants and give them new knowledge and practical tools, so that they are inspired to rethink and walk away with a concrete benefit. Furthermore, Josefine is a pleasure to work with: Generous with her time and commitment and always with a positive and pragmatic approach."

Gunilla Holmgreen

HR Business Partner. E.ON.
"She really sees you and she see what is important to talk about. She brings a lot of energy. "
Our well tested program is based on Josefine Campbell's book, "Are You Ready or Hijacked?", but is always adapted to your specific situation. You will get a team of the best professionals that match the challenges you face.
Our expertise is leadership and performance in complex environments with expectations for high performance. When the task demands it, we bring external competences to our workshops. You can read more about us here.
Interested?

Get a free 30 min. inspirational meeting.