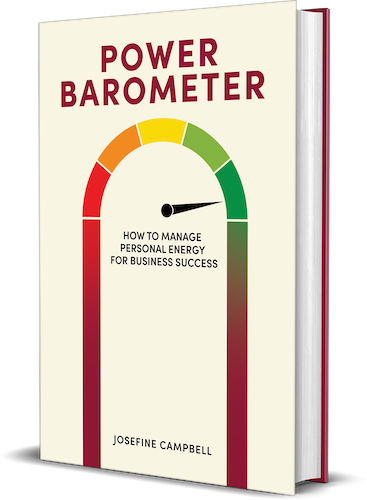 A lot of people have workdays packed with back-to-back meetings and fast decision making. It is draining. Here, the visuialization tool: your power barometer, comes in handy.

Having it will give you the capability to check in on your self and be aware of where your energy level is at that moment or in a specific situation back in time.
In this exercise you'll be guided to visualize your power barometer. You'll learn how to visualize it and how to check in on your power barometer showing your energy level.

For you to be able to act on it and recharge your "batteries" before being drained. Or, even be aware of situations that drains you so, you can prepare.
Before entering this exercise, you need to be aware of the following steps:
1. Make sure that your phone is on silent mode.

2. Make sure that no one will disturb you for the next 15 minutes.

2. Put yourself in a comfortable position – you can either sit or lay down.
When you have completed these steps, you are now ready to dive into the exercise, using the link below.