This book is in preorder and will be published in the beginning of 2023. You can find the website for the book here.
Manage personal energy not just time and money
We manage time, money, and quality. But the big game-changer, personal energy, is too often forgotten. Power Barometer is for you. If you're leading or collaborating in a complex and challenging environment. 
If you find that you constantly have to deal with challenges and changes and your work life requires an extra gear, this book is for you. You want to make the best of every situation for yourself and for others. You actually care. Sometimes you think about work when you are at home, even before going to sleep.You're a leader—an aspiring leader, a project manager, or someone who must work with other people who have high expectations for you. It could be that your company is making big changes or just that change is a constant factor in your professional life. Whichever is the case, you want to work in a sustainable way so you can rest well at night and wake up energized and ready for what's next.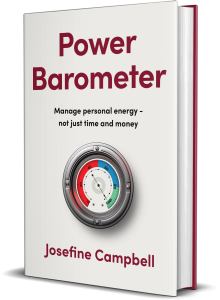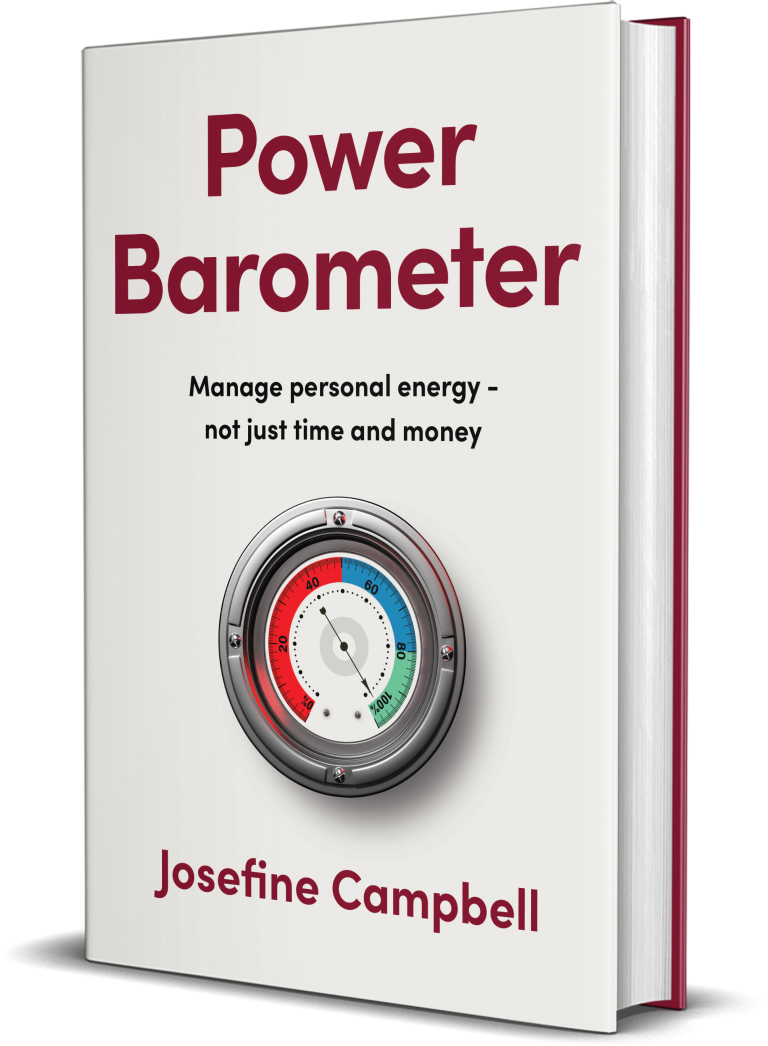 "Don't ruin your career by getting 'hijacked.' I've seen it happen too many times to count. Talented, experienced people get fired every day for not managing their energy. The tools are simple. Not using them can undo all of your value to an organization. I'm recommending this book to all of our companies." 
"Josefine Campbell's authentic manner, combined with her curiosity and emotional commitment, permeates this book, written in a down-to-earth and easy-to-read way. Hijacking as an expression is brilliant—we can all be hijacked sometimes and from this book get inspiration to navigate our state of mind."
"In this book, Josefine Campbell focuses on the essence of being a good leader—how can we become a better version of ourselves? The combination of optimizing energy and mental presence is a powerful message that many leaders will be able to use to become a better version of themselves. At a turning point in my life, I realized what it can do to [help me] be mentally agile. After that, it helped me handle my work with Pandora's IPO. Today I use it in my work in Carlsberg, but also privately. In my opinion, it is more a self-development book than a management book because you can use the tools in all aspects of life."
Access exercises from the book
Access the exercise you want by clicking on the link below.  
If you would like to have more inspiration about modern worklife and leadership please, subscribe to our news letter. When subscribing you'll get a free mini-course in leadership.