"everybody gets empowered by her"
Looking for a great speaker?
Looking for a great speaker who can inspire and motivate? As an Inspirational Speaker, Josefine Campbell talks passionately about real examples of what others do, what research says and what she learned, about the potential strength in the inner of people, in jiu jitsu fights. You'll get an Inspirational speaker who will catch peoples attention and leave you with real reflections.
Give us a call

+45 26 261 199
With an inspirational speech or webinar you will get:
Energy, you will walk from the speak uplifted.
Simple tools and exercises that can be easily implemented in daily life.
Examples of what others do that can motivate and spark reflections.
A tailored speak – coherence if the speak is between other speakers.
A speaker who connects with the audience – also if it's held online.
"What define Josefine is her energy and power. Somehow everybody gets empowered by her."
"Josefine has a unique ability to sense what the audience in room needs."
"I participated in Josefines Webinar: "Personal energy and wellbeing at the home office." for the IDA association. Josefine understands to communicate clearly even online. Simple tools and exercises that easily can be implemented in the work life and - highly significant too - can be shared with others who works from home both colleagues and family."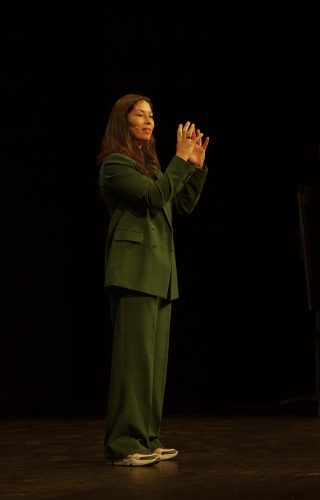 Interested? Get in touch and let's have a talk